Well folks, basically I started the ICELAB way back in 2007 as a fun, passionate and professional laboratory for developing structured, Income Creation Experiments.

Prior to that I ran my own IT Support and Web Development company for 11 years – Wisdom Solutions Ltd.

Before that I spent 6 years as an IT Consultant and Data Analyst for Parity Solutions Ltd.

I have a BSc Degree in Mathematics & Computing from the University of Glamorgan.

I am also a fully qualified Teacher with over 5 years classroom experience and still do some one to one maths tuition.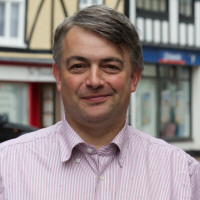 Essentially, the idea behind the ICELAB is to develop some cool online business projects – aiming to create some projects of long term value.
So, when I am not providing local IT support in the Deal, Dover & Sandwich area, tutoring mathematics or working on various web hosting & development business projects for my clients I also love to spend time working on these in-house ICELAB projects:-
www.fundraisingladder.co.uk
A digital fundraising agency and an online fundraising management system.
www.theworldsmostexpensivelink.com
A fun web link directory which raises money for participants' choice of charity.
www.dealkent.co.uk
A cost effective business directory for the CT postal area, Kent, UK.
www.ishopkent.co.uk –
A cost effective business directory for online shops in Kent, UK.
www.maths3.co.uk
A portal for maths people, maths products and maths technology.
Got an idea for your own cool online business project?
Then please get in touch for a cuppa and a chat. I would really love to hear from you.
Best Regards, Alan
Alan Noake
Managing Director
The ICELAB Ltd